This week at The Island…..
There is always something fun to do at The Island, believe that! This week we have some exciting new acts added to our weekend, but let's start with what's on during the week…
Calling all mumma's and ladies who lunch! Did you know we have FREE parking and a kids area which will keep the little ones amused for hours. While the kids are having the time of their lives, you can put your feet up and relax, basking in the sun on our pool deck. Check out our wonderful lunch specials available from 11 am – 3pm.
Thursday night, head upto The Rooftop and be swept away by the soothing sound of Tonic, our live jazz band. Sip on some gin from our wonderful gin menu, all while star gazing and fingers crossed we still have that beautiful full moon. Thursday night, starting at 6.30 pm, be there or be square!
Hello FRIDAY! Most people's favourite day of the week, enjoy your Friday after work drinks in our bistro bar. Watch the afternoon fly by while looking out over Surfers Paradise Boulevard. When it's time to crank up your Friday, head up to The Rooftop, we have DJ's on rotation from 5pm.
Saturday is a full on day here at The Island and we have it all. Breakfast, lunch, dinner and all night entertainment. However you want your Saturday to be you can create it here at The Island.
Sunday and The Rooftop go together like Pina & Colada, it's a given. This Sunday we have Black Rabbit George kicking off our Sunday sessions from 1 pm, followed by a live sax player and Dj's spinning tunes all night long. The fun does stop at midnight but that's ok most of us have work in the morning.
Read More
How do you start off your perfect day?
Well for us it certainly doesn't start until we have that delicious cup of hot coffee in our hands. To make this situation even better why not accompany that liquid gold with a ½ Avocado on Quinoa & Soya Sourdough buon appetito!
Did you know that Quinoa is related to spinach, swiss chard and beets? Quinoa is also a complete protein which is very versatile. It is pronounced Keen-Wah, and is a game changer for our version of avocado on toast!
Our Chefs also suggest accompanying your avocado with a side of poached eggs, as the beautiful, golden runny centre adds a rich & tasty addition to your breakfast.
If big is your thing than The Island Breakfast is for you! Smoked bacon, tomato, pork & fennel sausage, teamed up with slow cooked mushrooms & red pesto, finished with eggs of your choice. This is a crowd pleaser and our most popular breakfast choice. How do we know this? We had a tough bunch of critics – our tradies.
It has been a long few months for the crew working effortlessly to bring us The Island and it was a tough gig having to test the breakfast menu but they bonded together and the result was a positive one all round.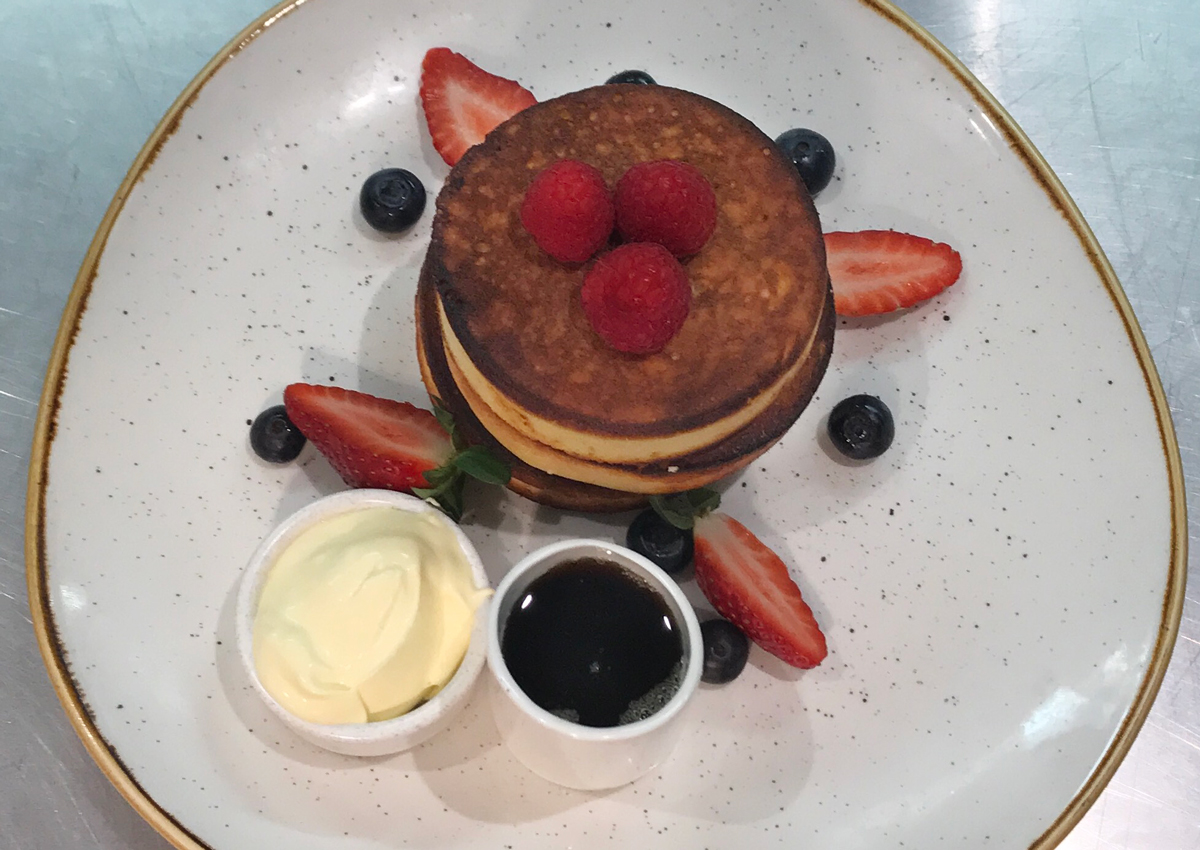 The Island Gold Coast, serving you breakfast daily from 7 am. Come and say hi to our wonderful team, who are sure to help create the perfect start to your day. View our full menu here.
Read More