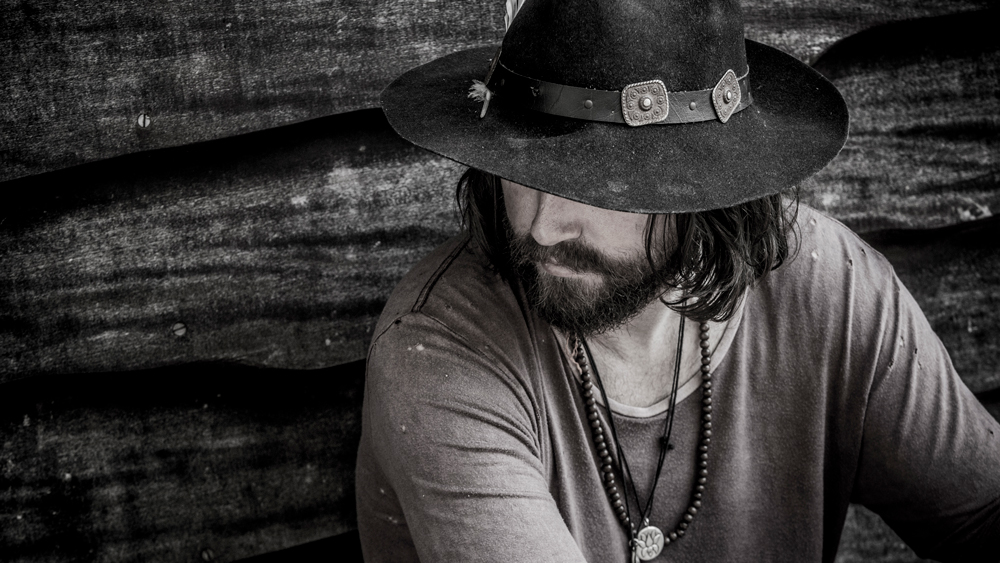 BLACK RABBIT GEORGE – ROOFTOP SUNDAYS
Make your Sundays even more chilled this August with Black Rabbit George performing LIVE on the Rooftop. Sit back and enjoy the Gold Coast sunshine with a cocktail and a wood fired pizza, and enjoy the flamenco tones of Black Rabbit George, the new incarnation for Tijuana Cartel's guitarist/singer/songwriter Paul George.
When: Sundays August 6, 13 and 20, from 1pm
Where: The Island Rooftop
About Black Rabbit George
From the wellspring of childish fantasy and a lifetime of musical evolution emerges folk singer/songwriter Black Rabbit George, another incarnation for Paul A George, the musician whose guitar drives the unique sounds of Tijuana Cartel, one of the tightest and most sought-after bands on the Australian festival circuit. If Tijuana Cartel ever lacked anything for its guitarist and vocalist, then it was the open door to a subconscious demand to tell stories—any stories—with the strings of a guitar and the words of a born storyteller. And he has crafted a treasure trove of folk gems expertly weaving the guitars delicate complexity with his deeply felt lyrics and warm, distinctive vocal tones.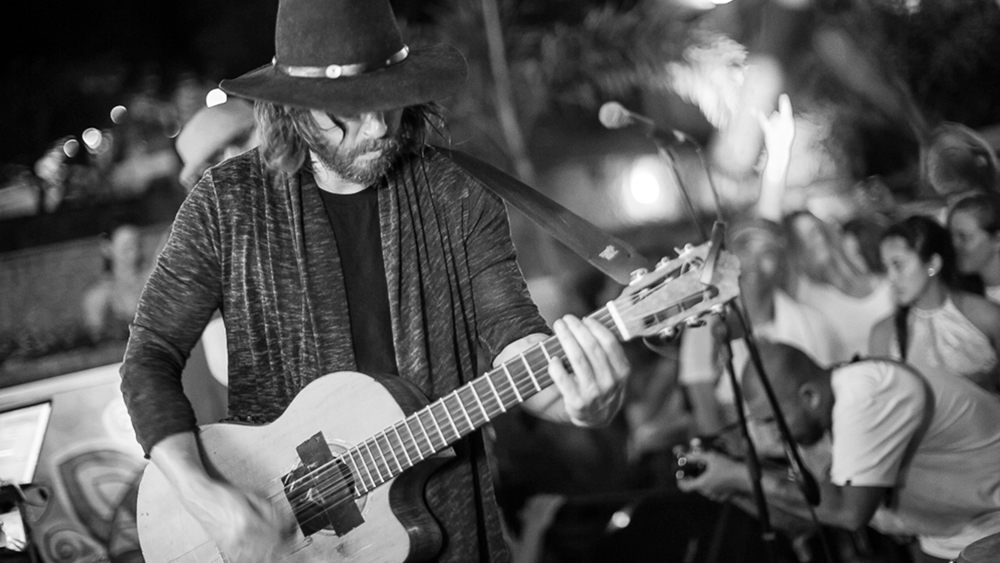 "Tijuana Cartel remains a core driving force in my life and I'd never want to leave it behind," says the Black Rabbit. "But at the same time I want to follow a path that embraces the great loves in my life: my guitar and the wealth of stories that life simply places in your way."
Indeed, the Black Rabbit's very first musical creation, Muse, was a melodic and emotional ode to his first great love: his guitar. And the guitar has remained a passion with him ever since, through a lifetime of highs and lows, triumphs and failures that drive the stories of all our lives. The Black Rabbit mines these experiences with a guitar that threads itself into every line of every lyric, paying homage as it goes to the great folk storytellers and the great folk musicians.
"Folk music has been with us since the first human learned to sing and play and tell their story—and I'm doing no more than continuing the tradition."
So why the "Black Rabbit"? Well, in Richard Adam's book, Watership Down, the Black Rabbit is the grim reaper of the rabbit world, the bridge between life and death—and for a young and budding musician, it marked a first awakening to the idea that life, for all its joys and tribulations, is always a journey that takes us from birth to death.
"I think that my songs are about that journey," says the musician Black Rabbit. "It's not something I try to do, it's simply something that simply emerges when I write." The Black Rabbit remains faithful to the folk tradition but he stamps it with a distinct personality and musical style that is all his own.
2015 saw his first release, a double single pack featuring 'Black Dog' and 'Dusty Fingers', which received airplay on both Triple J & Double J. The following up single 'Wash Away' was also well received. He has been touring extensively since and is now looking forward to releasing 'Pray', the lead single from his upcoming E.P. 'The Cause'. 'Pray' will be released on 24th February 2017 with the E.P. to follow later in the year.