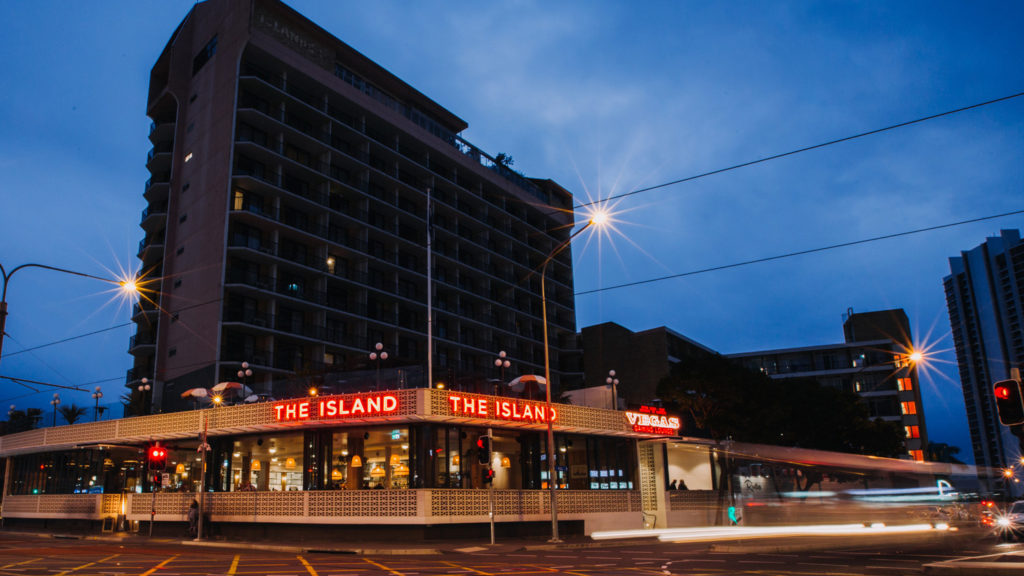 The Gold Coast's bar scene has grown up
If there's one thing the Gold Coast is world famous for, aside from swooping coastlines and good looking weather, it's what happens when the sun goes down on Australia's gilded town.
As part of the city's make over, a new bar scene has taken growth throughout the Gold Coast with everything from roof-top beauties to micro breweries, and complicated cocktails served in laneway bijous that are rivalling all the big cities. Food, and more importantly drink, menus have grown creative and complex thanks to the easy access to phenomenal fresh produce, and big names in the restaurant business are making the sea change to set up bar.
The Island
Is there anything better for a weekend away than a hot new hotel with the perfect rooftop bar on top like a shining beacon of hope and good times? Check in, drop your bags, wash the plane off you and head straight up to your first new-GC bar. The Island rooftop looks out over the famous Surfers Paradise skyline. With live music and DJs, and an army of Acapulco chairs to sink into, you can be sipping your favourite drink within an hour of arrival and watching the sky change colour over the sea. Welcome to Surfers.
Drink of choice: The Ocean Breeze: Hendricks Gin, lemongrass and smashed cucumber shaken, then served over ice and topped with soda.