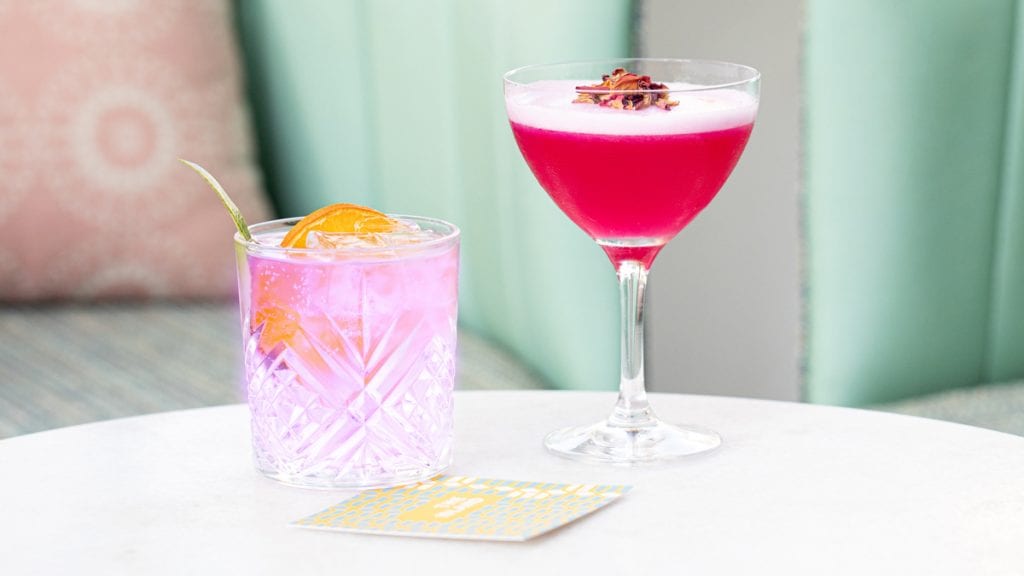 The Island Rooftop x Ink Gin
Grab your rose-tinted sunnies, the Island Rooftop x Ink Gin is a thing!
Quality gin, savoured in the GC sunshine is always a good idea — magically curated gin cocktails and Rooftop vibes is an even better one! Local favourites, Husk Distillers and the Island Rooftop are collaborating to fuse local, natural flavours in an exciting range of cocktails, available for a limited time only.
Ink Gin will play the starring role, packed with 13 organic botanicals — including Australian natives and an infusion of butterfly pea petals that transform the drink from blue to pink when mixed. The exclusive Rooftop menu will include delights such as 'The Ink G&T' with mediterranean tonic and home grown lemon myrtle picked from The Island garden, 'The Ink Sloe & Berry G&K' served with native kombucha (yes please) or 'The Ink Royal Hawaiian' with pineapple, lemon and orgeat.
And, if you like the sound of this — you'll love soaking up the atmosphere among bright blue skies at the Gold Coast's largest open-air Rooftop bar. What better way to celebrate the end of the week?
Available Thursday to Sunday at The Island Rooftop, for a limited time only.
#theislandrooftopxinkgin #HuskDistillers #paddocktobottle