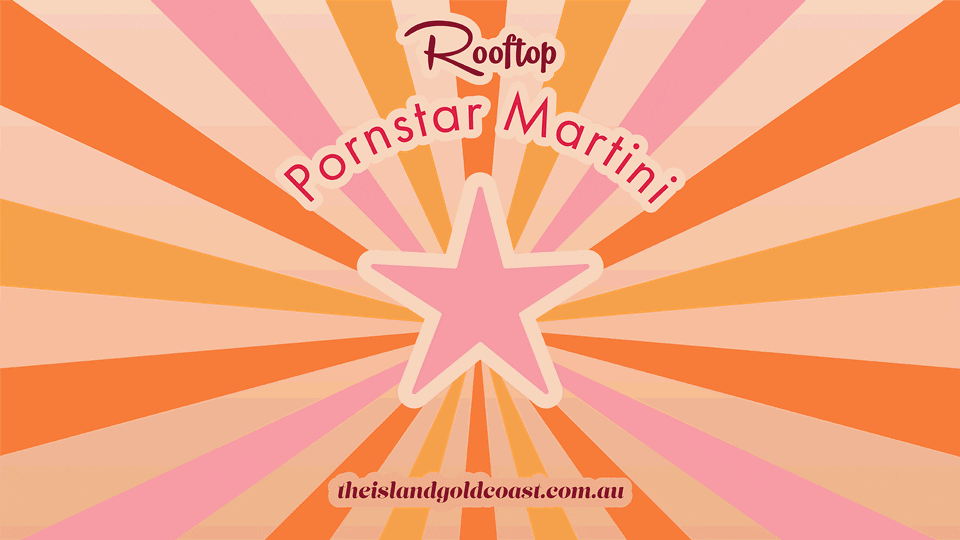 Pornstar Martini
The Pornstar Martini – with Absolut Vanilia, passionfruit pulp, fresh lime and a chaser of prosecco. Unbridled passion, all summer long at The Island Rooftop. If you're feeling peckish, we also have a selection of tasty cocktail and eats combos available including 2 pornstar martini cocktails and a Rooftop cheese board for only $55.
Summer Entertainment
With live entertainment Thursday to Sunday all throughout summer, check out the line-up here.
Grazy Days Weekend Lunch
Make the most of the Gold Coast's famously good weather and head to the Island Rooftop for the all new Grazy Days Lunch, now available every Saturday and Sunday. Intent on offering a lunch with a difference, our Grazy Days menu is all about, you guessed it… grazing… suited to groups, sharing and basking in the Gold Coast sun. Featuring a huge three courses including cured meats, wood-fired breads and pizza, spicy chicken, garlic and rosemary lamb, bao bun, sticky pork belly, a cheese and fruit selection and much more. For those who want to go all-in there is an upgrade option to include a drinks package, which includes tap beers, French sparkling, house red and white wine plus our exclusive Rooftop Spritz range, softdrinks and juices. View the menu and book online here.
Rooftop Bookings
Looking to book a space for your party at the Island Rooftop check out our packages here and submit and enquiry or phone us on (07) 5538 8000.