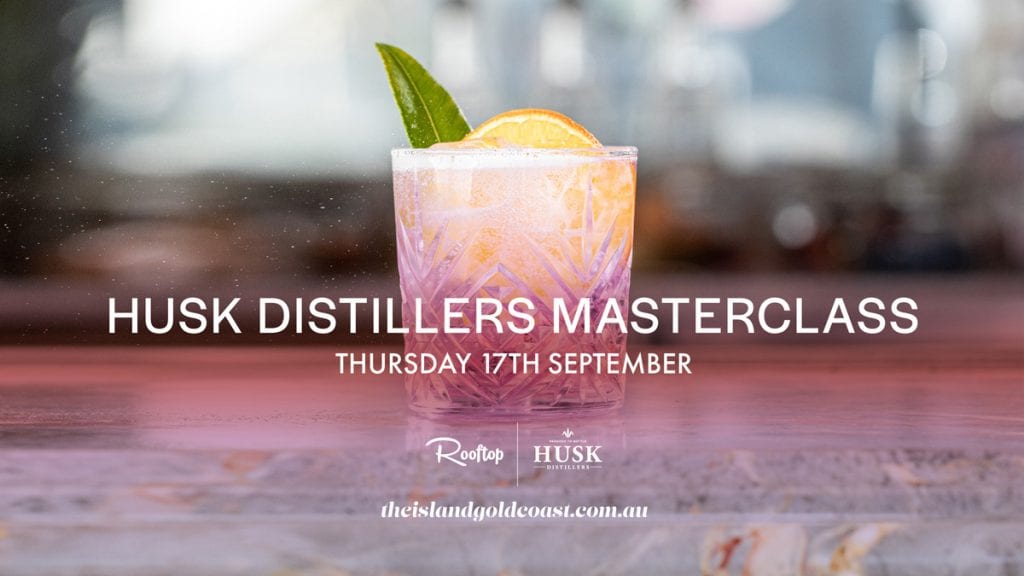 Husk Distillers Masterclass
Grab your rose-tinted sunnies, the Island Rooftop is presenting a Husk Distillers Masterclass featuring Ink Gin!
We've been thrilled to bring you the local and natural flavours of Husk Distillers renowned Ink Gin over the past month – and now we are absolutely stoked to announce that Husk Distillers will be presenting a masterclass featuring a select range of their premium gins and rums. Including:
Ink Dry Gin
Ink Sloe and Berry Gin
Husk Pure Cane – Unaged Agricole
Husk Spiced Bam Bam – Australian Spiced Rum
Your ticket to the Husk Distillers Masterclass includes a sneak peek into the history of Husk Distillers and the four featured products as presented by Husk Distillers, a 10mm tasting of each of the four featured products, rounded-off with your choice of a full Ink Gin drink from our featured Ink Gin drinks list.
Tickets $25 + booking fee and are strictly limited
Thursday 17th September, 2020
From 6pm until approximately 7pm
The Island Rooftop
Entry via Hanlan Street
———-
The Island Rooftop (and the Island Gold Coast) operates under our COVIDSafe Industry plan.