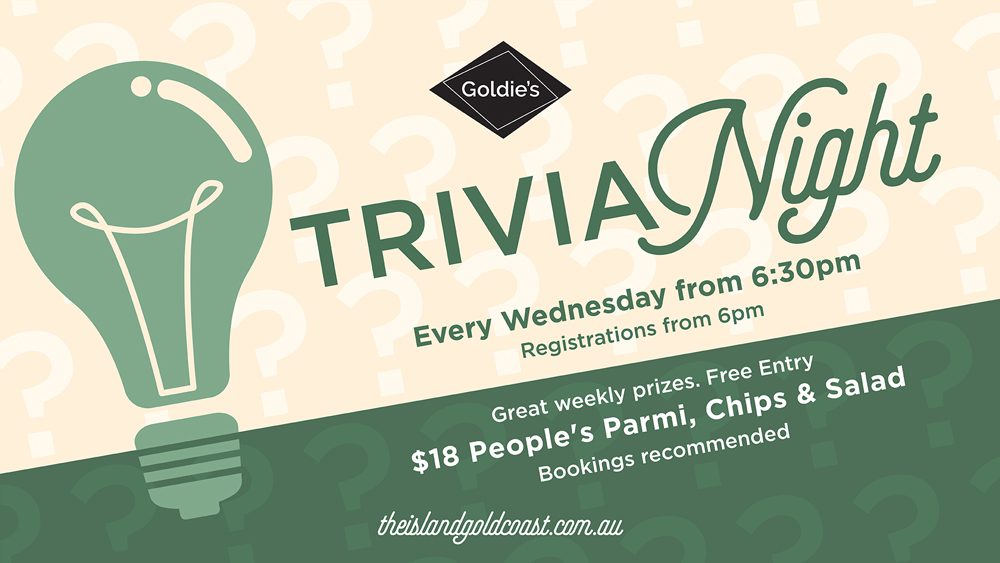 Goldie's Trivia Night
Break up the work week and show your true 'pub trivia IQ' at Goldie's Trivia Night.
Chock full of trivia banter, booze and brain busters, entry is free and there are some top notch prizes to be won.
Nourish those trivia braincells with a feed from the Goldie's menu, which you can view here, including our $18 classic chicken parmi with chips and salad, every Wednesday at Goldie's Trivia Night.
Book your table for 6pm and settle in for a 6:30pm start here.
Goldie's at the Island Gold Coast. Entry from Surfers Paradise Boulevard.