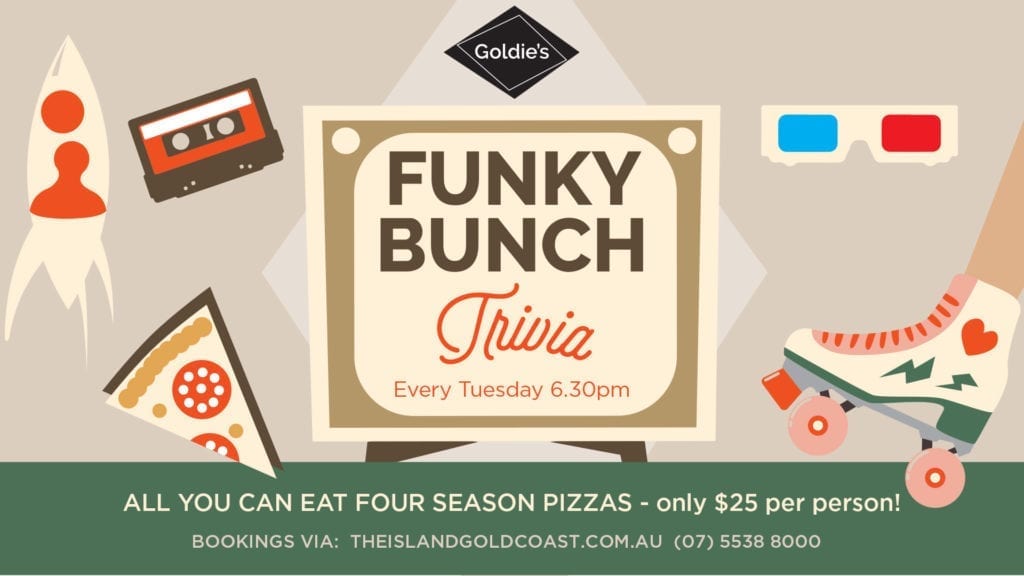 Funky Bunch Tuesday Trivia
Funky Bunch is not your average trivia night. No more washed-out trivia hosts and no more uninspiring questions off an A4 piece of paper. Funky Bunch has changed the way trivia is played. Utilising the latest technology and know how we bring you an audio-visual feast that will redefine the way you think of trivia nights, it's more like a game show!
Join us every Tuesday at the Island Bistro & Bar for for the riotous Funky Bunch Trivia and enjoy $25 all you can eat wood-fired four seasons pizza! It's free to play and there are some bangin' weekly prizes and jackpots up for grabs.
Funky Bunch Trivia 
The Island Bistro & Bar
Every Tuesday from 6:30pm