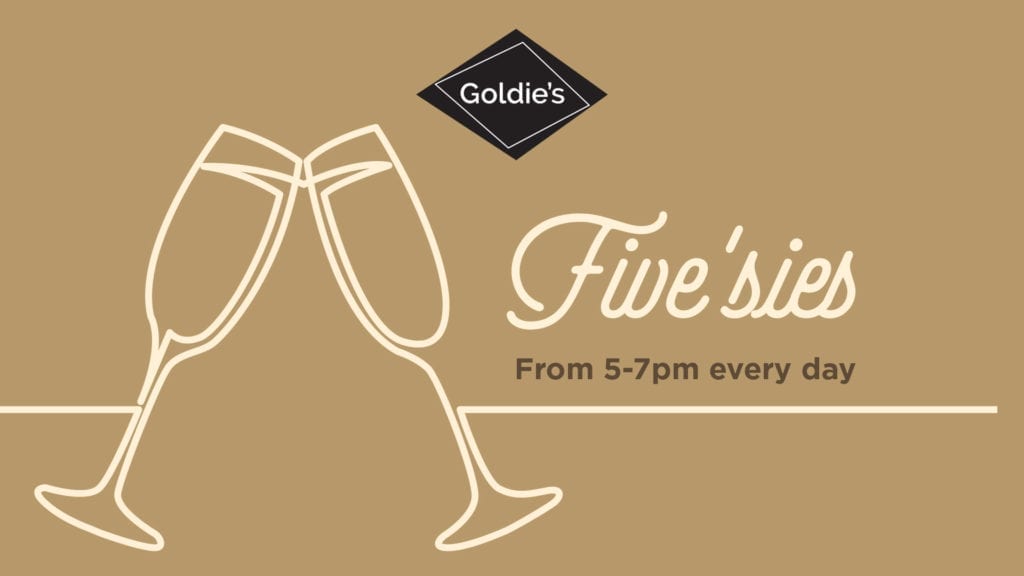 Five'sies at Goldies
When the clock hits '5' there's only one place you need to be – and that's Goldies at the Island!
Finish your day by winding down with the coldest beers and wines on the sunny GC – right in the heart of Surfers overlooking the Boulevard.
Make waves at Five'sies!
Goldies at the Island
Everyday from 5pm