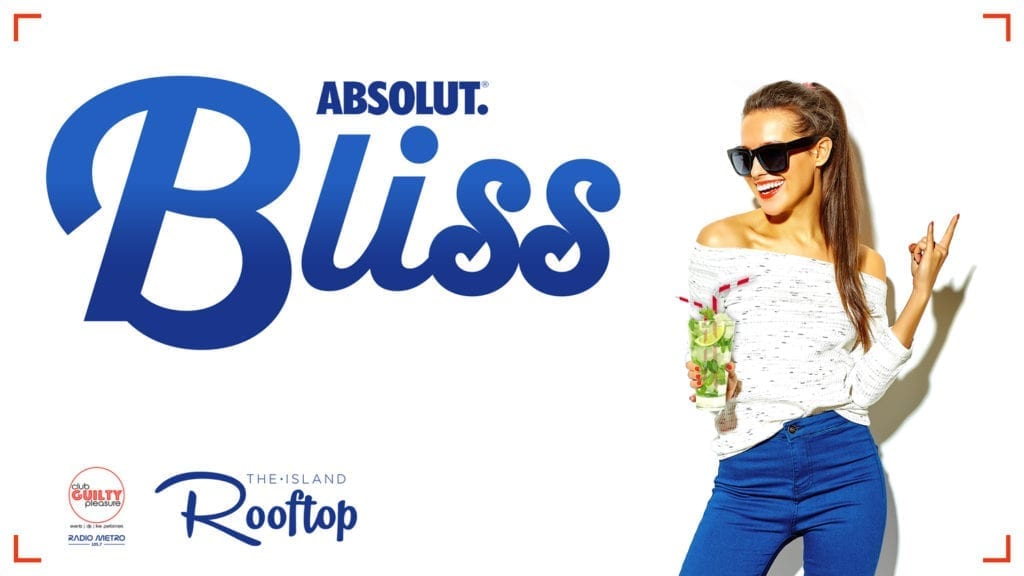 ABSOLUT BLISS – EVERY SUNDAY
Once a month just wasn't enough! The Island Rooftop now brings you Bliss every Sunday and it's on again this weekend!
With a huge line-up of DJs, special guest performers, spring cocktails by Absolut and tasty wood-fired pizzas, Bliss has definitely turned things up a notch. The Gold Coast's favourite open-air bar now delivers all of the Bliss goodness, every single Sunday. Simulcast by Radio Metro.
At the Island Rooftop, every Sunday from noon until late!
For the VIP treatment, feel free to book your exclusive space by contacting our VIP Coordinators here, or by calling (07) 3852 5000.
Proudly brought to you by Absolut, Club Guilty Pleasure and Radio Metro.